Join Todd Tyler, the visionary Chief Creative Officer of Studio IDC, as he takes the stage alongside esteemed Florida designers in an engaging panel discussion on the complexities of managing remote projects. Prepare to dive into the world of design without borders at "Expanding Your Horizons: A Panel Discussion on Navigating Remote Projects" at the Jerry Pair Showroom on Thursday, Nov. 2, from 3-4 p.m., during the South Florida Design Park Fall Market.
Hosted by Luis Rigual, Editor-in-Chief of Florida Design Magazine, this panel brings together industry leaders to share their invaluable insights and strategies for tackling the unique challenges posed by remote project endeavors. Alongside Todd Tyler, you'll hear from Phyllis Taylor, co-Principal of the award-winning architecture and interior design firm Taylor & Taylor, and Lauren Czarniecki, the innovative Founder and Principal Designer of Czar Interiors.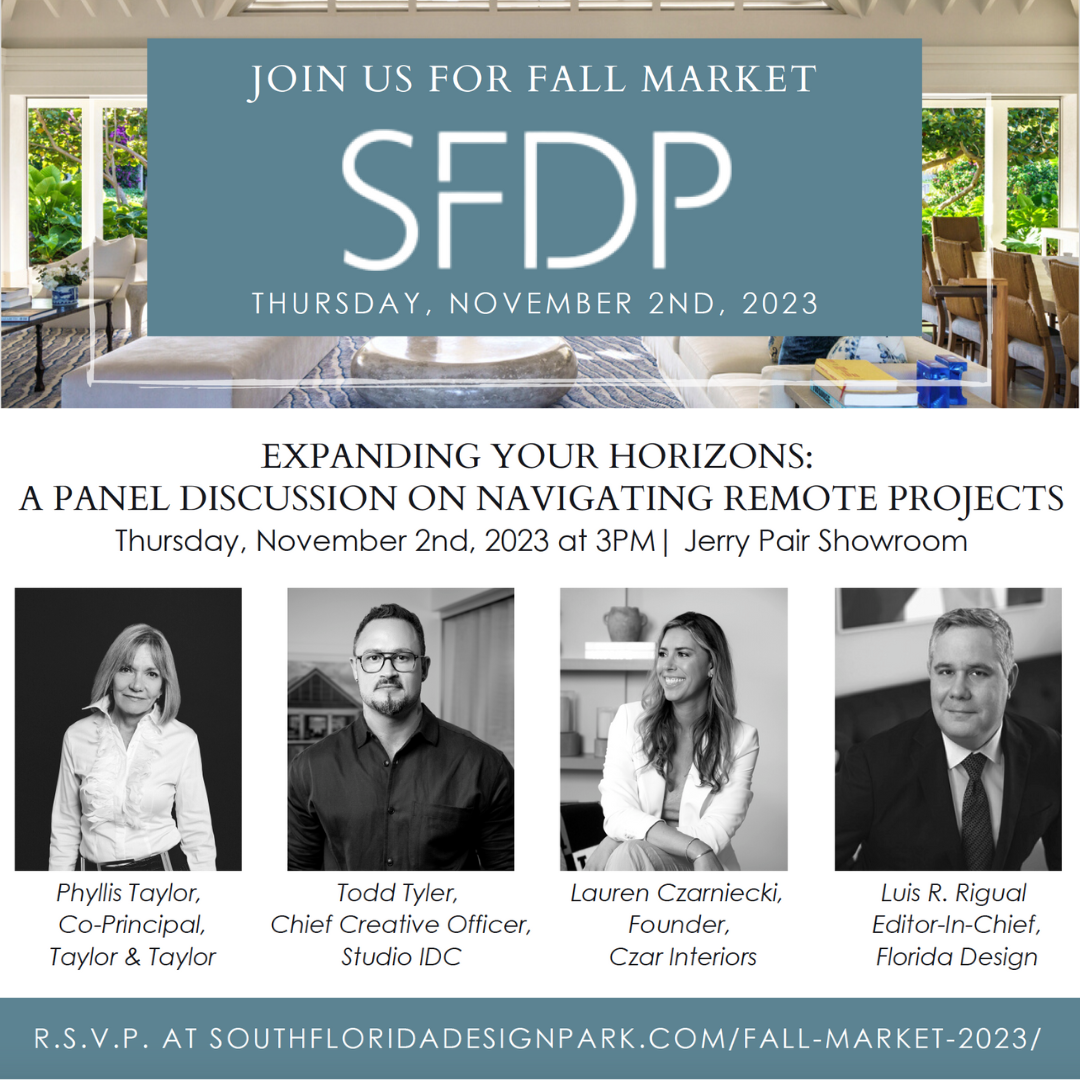 From sourcing local trade resources, coordinating shipping logistics, and understanding local regulations and building codes to deciphering export duties and taxes for international projects, this panel will provide fresh perspectives and expert insights from Todd Tyler and other leading design professionals.
Don't miss out on this enlightening conversation!