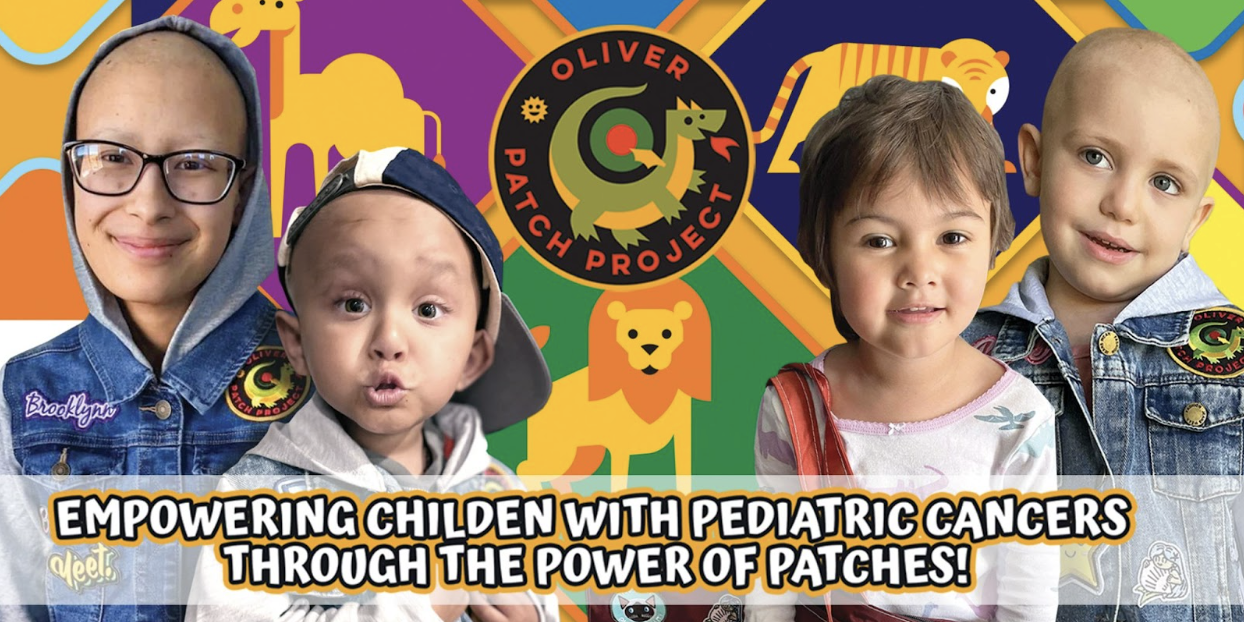 A Personal Message from Studio IDC's VP, Trisha Brookbank
Our son, Oliver, was diagnosed with leukemia during the early months of the pandemic. Since then, our family has been on a journey not only of healing but also empowerment. We could have never imagined just how much good could come from something that truly rocked our world. Through the organization we created, Oliver Patch Project, we've been helping children struggling with cancer and their families all over the U.S.!
How Far We've Come
For the past year, we have been operating this project on nights and weekends. In September of 2021, we sent out our first jacket. By the end of 2021, we had sent out 30 OPP Garments! We were SO proud. Well guess what... we've grown (just a little).
As of today, November 17th, 2022, we have 446 kids in the Oliver Patch Project! They each get an amazing Warrior Jacket or Tote Bag with 20 of their favorite patches sewn on at the beginning of their journey, and Patches of Positivity each month for the next year of their enrollment! We're starting to have volunteers come to help now thank goodness, and my husband, Brian, has started working for OPP full time!
We have that wonderful challenge of growing quickly and needing more resources to do it…
Give Miami Day, November 17, 2022
Today, we're making a push for Give Miami Day, one of the largest community sponsored philanthropic events in the country. Donors from Miami and all over the country come together to support organizations who are based in Miami, and are doing great things to support our community and beyond. All year, The Miami Foundation gathers funds from their private donors to "sweeten the deal" for nonprofits like us. There are matching funds, bonus pools and more to help us succeed. It's an amazing day for people helping people!
We're helping so many amazing kids, and none of them have to pay for the fun, encouragement, and love they receive from OPP in the mail. The project is 100% free and supported by public donations. Will you join us in empowering these brave kids and their families today? You can donate through our "champion page" for Oliver Patch Project: https://www.givemiamiday.org/fundraise/20645/StudioIDCandOPP
Studio IDC + Oliver Patch Project
With family at its core, Studio IDC is supporting us in our efforts of bringing an Oliver Patch Project jacket or tote bag to every child in active treatment in the U,S.! Together, we need your help! We're asking not only for monetary support, but please share with your network to spread the word of Give Miami Day on behalf of Oliver Patch Project.
Two Testimonials We're Celebrating
The feedback from families has been absolutely wonderful! One mom said, "I haven't seen my daughter smile in months, and she gets so happy every time she gets a patch in the mail! Thank you for everything you do." Another parent told us their child wears their jacket everywhere…even to sleep!!!
Thank you for joining together with OPP + Studio IDC on this special Give Miami Day, and everyday! We appreciate your financial support and social sharing!
Speak soon,
Trisha