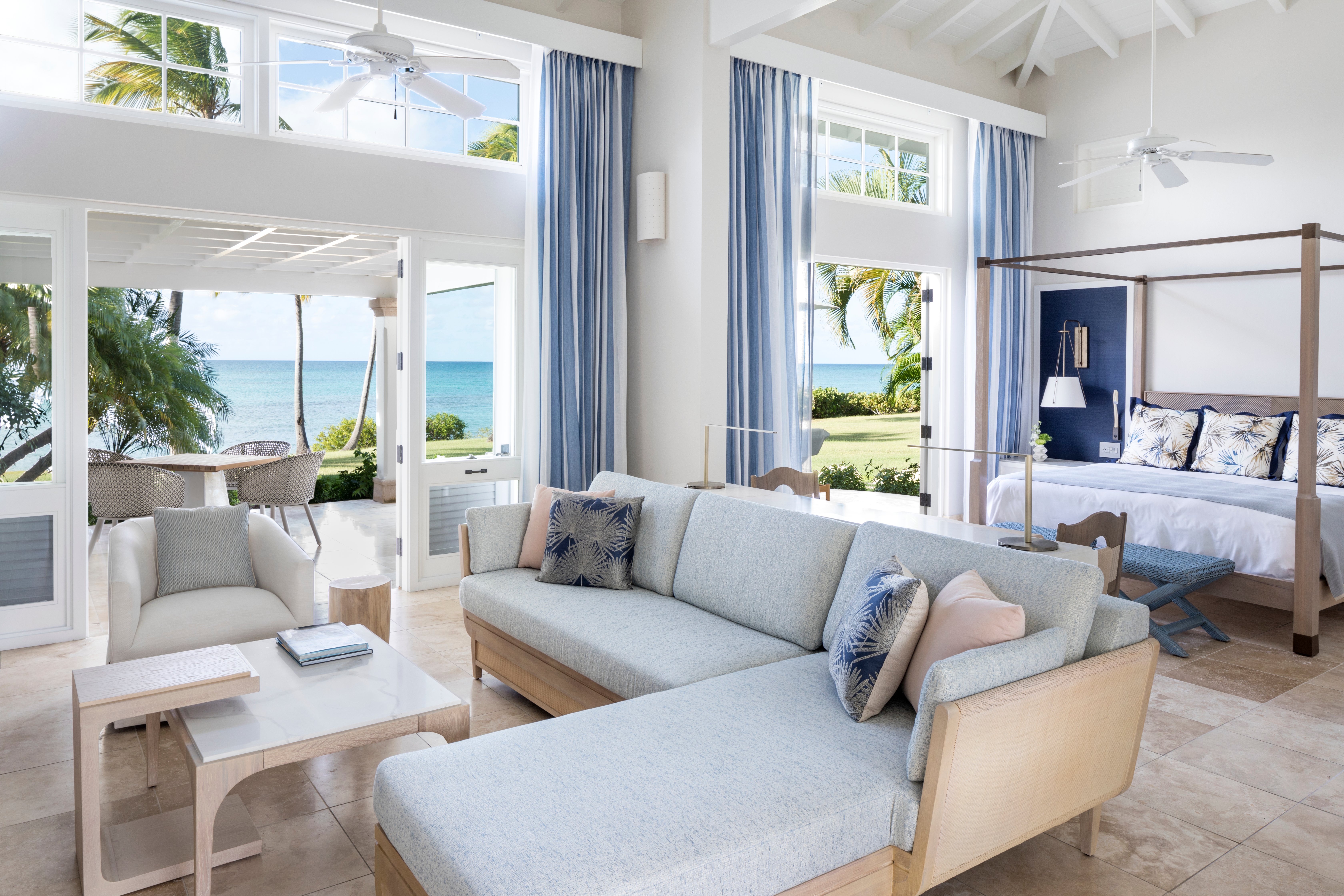 We first met with the owners and operators of Jumby Bay Resort about their vision for the new Pond Bay Suites in 2009 when, together with architect MCM, we completed these amazing rooms in the beautiful West Indies. Jumby Bay Resort derives inspiration from its tranquil and pristine setting, nestled between ponds and a waterfowl sanctuary and the Caribbean Sea.
Background on Jumby Bay Resort
Accessible only by boat, Jumby Bay Resort offers numerous dining establishments for breakfast, lunch, dinner and drinks. Guests can participate in watersports from windsurfing to snorkeling and they can bicycle, play tennis or practice yoga. The resort offers programming for kids, tweens and many activities for adults including cooking classes, rum tastings and sunset cocktail cruises. Learn more about all that Jumby Bay Resort has to offer here!
Jumby Bay Resort and Studio IDC Reunite. This past year, 10 years after their creation, Jumby Bay brought Studio IDC on again to renovate and update the Pond Bay Suites for their discerning clientele. Naturally, we were honored!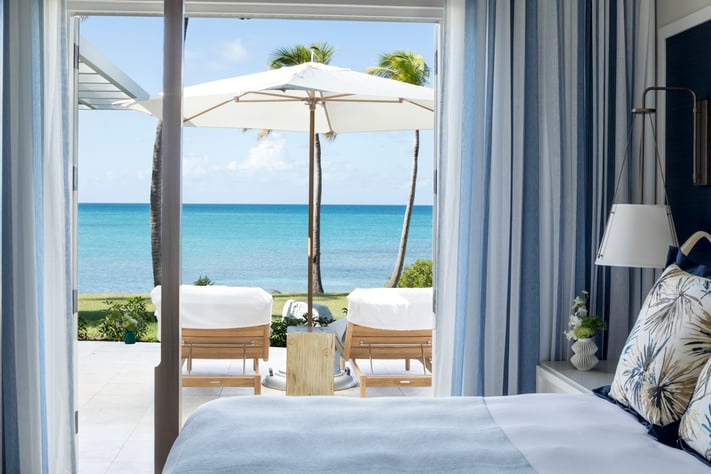 Design Approach - Artistic, Authentic and Collective Perspective
Our design of the Pond Bay Suites at Jumby Bay Resort obscures the boundaries between interior and exterior and combines a color palette reflective of soft blush sunsets with lush green foliage and cool blue water. We worked to curate an artistic and collected perspective on what makes Jumby Bay Island authentic. We integrated texture and natural woven materials for a look that reflects life on this beautiful island just two miles off the coast of Antigua.
• We installed custom bathroom vanities, outdoor soaking tubs and showers that present a simple yet elegant and natural experience – values which lie at the core of the Jumby Bay experience.
• We designed custom furnishings, area rugs and lighting unique to these rooms. We chose woven textures and worked with a complex and sophisticated palette of blues, soft blush, whites and natural woods.
We curated and produced artwork that reflects a variety of natural elements: wood, wildlife, water and local botanicals.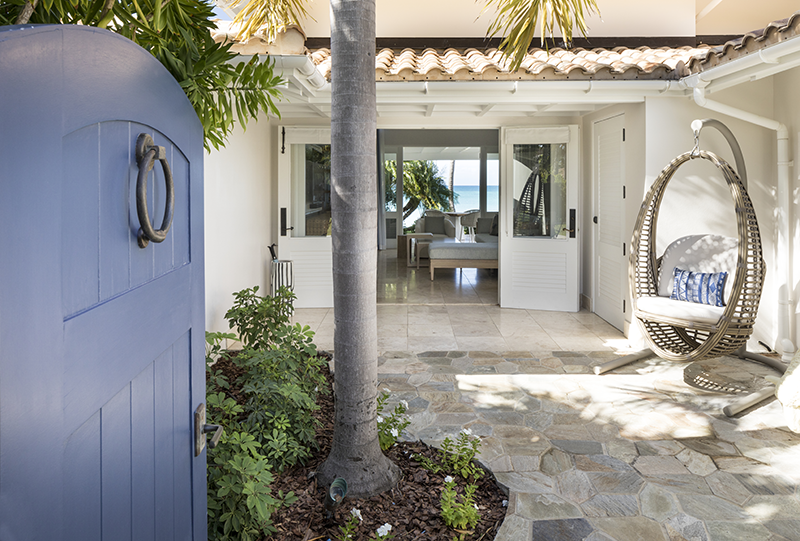 This project is currently being installed and prepared for the holiday season.
Our client is pleased with our designs as well as our streamlined methodology for procurement tracking and delivery of all the designed items. We are thankful for our continued partnership with Jumby Bay Resort. Stay tuned for before and after pictures.
If you would like to learn more about our services and see the work we've done for other boutique, Caribbean hotels, please call us at 305.665.1616.