At Studio IDC, personal connection is at the center of our lives and work every day! Good design brings people together and creates not only a sense of community but also a sense of family.
Our work reflects our intentional commitment to designing spaces that inspire and support relationships, where people can enjoy a romantic evening, spend meaningful time with family, or simply unwind in the warm embrace of Caribbean luxury.
Over the years, we have earned a reputation for creating bespoke interiors that blend elegance, functionality and breathtaking Caribbean style. We'd like to invite you to explore a selection of past Studio IDC projects that reflect our longevity in the Caribbean landscape:
Welcome to Curtain Bluff – an all-inclusive island resort on the south side of Antigua where guests are treated like family. Curtain Bluff is known for its Caribbean hospitality, breathtaking beaches, and seaside elegance, which is reflected in its interior design and the guest experience. Studio IDC is proud to have collaborated with Curtain Bluff on a project that reimagined what it means to embrace the lights, colors, and sounds of elegant Antigua. We had the honor of renovating the property's main dining room, library lounge, point-of-arrival experience, lobby bar, and several tiers of guest suites to inspire feelings of ease within the serene tropical atmosphere.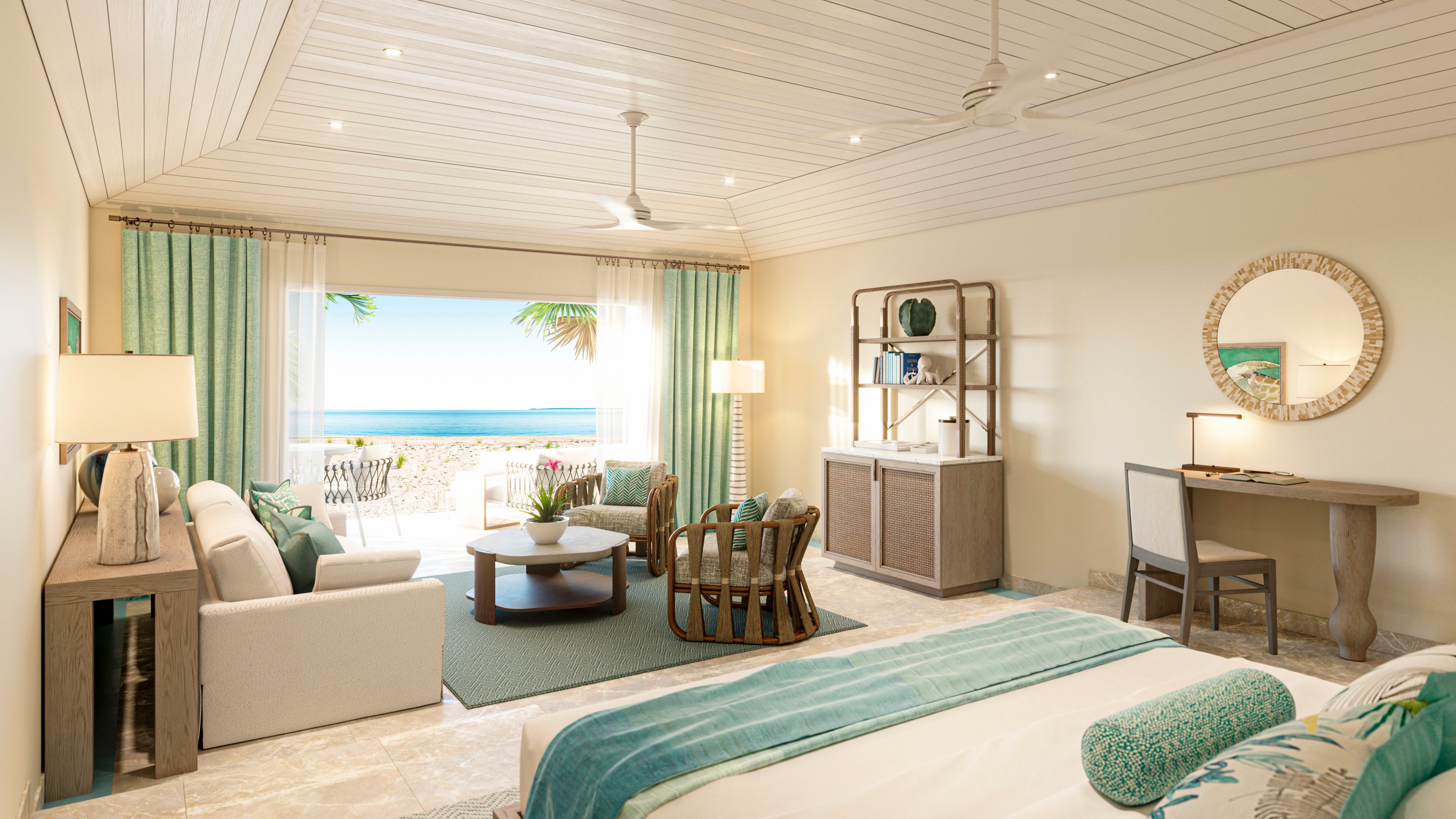 Welcome to The Body Holiday – an all-inclusive adults-only St. Lucia resort specializing in luxury spa treatments. During our conceptualization and research, we were inspired by BodyHoliday's motto: "Give us your body for a week, and we'll give you back your mind." We embraced this promise by creating a multisensory experience for guests to support their restorative wellness journeys, including designs inspired by nature: driftwood, the ebb and flow and float of the sea, the white noise of the ocean waves, and the blues of tropical skies. BodyHoliday encourages guests to love themselves, and we were honored to be a part of this collaboration.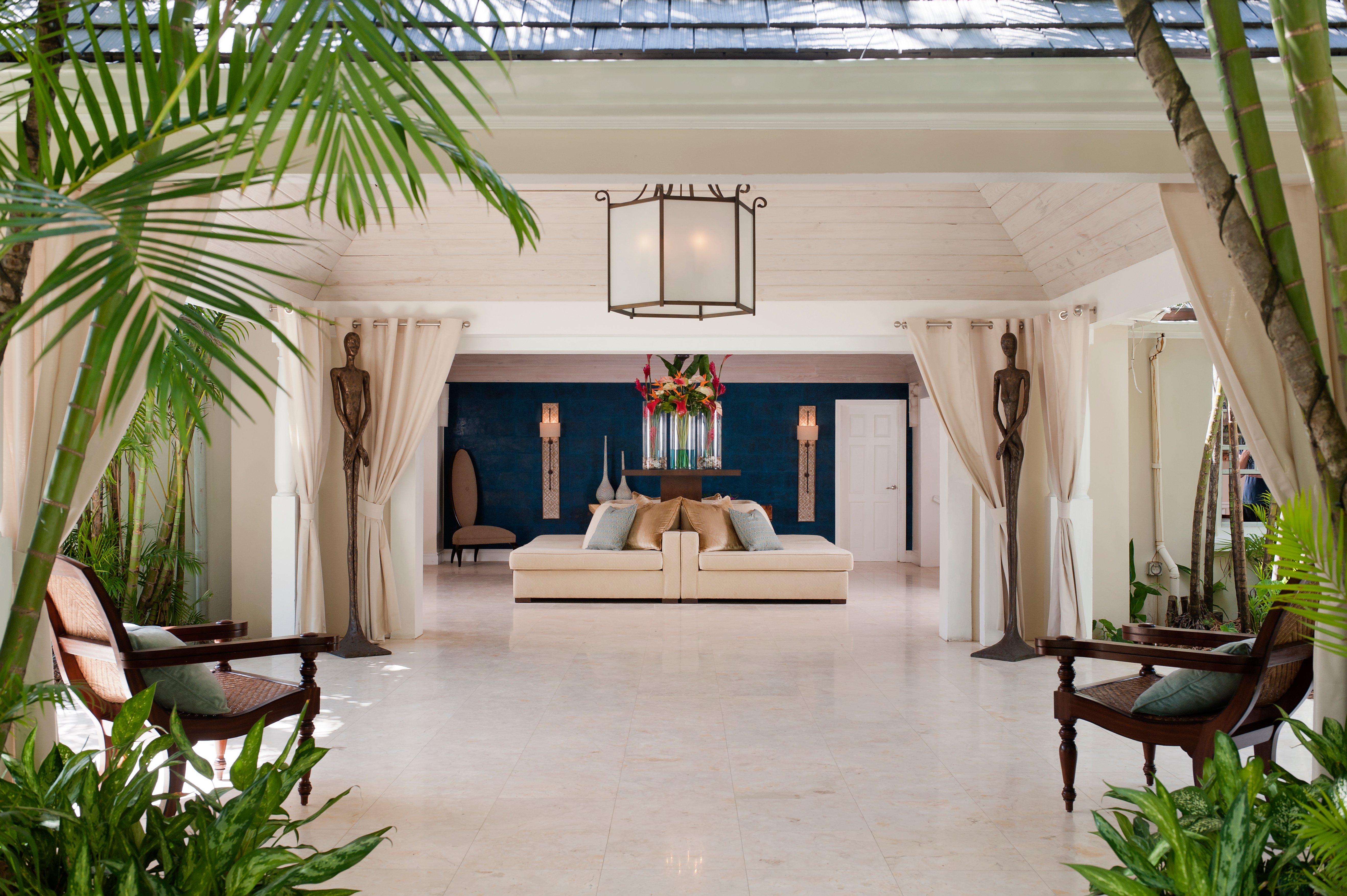 Welcome to Windjammer Landing – a premium, all-inclusive St. Lucia resort perfect for families, honeymooners, and couples. Located on Labrelotte Bay, it features breathtaking views, multi-bedroom suites to accommodate families, private roof terraces for couples, and activities that will make your heart and mind soar. Originally designed by Ian Morrison, with new North Point Villas designed by Atelier International Architects, the resort embraces all that a good vacation should: love, laughter, movement, exploration, good food, expansive private beaches, and family fun. We were invigorated by the property's spirit, and our designs reflect the famous St. Lucian style, embracing fresh, bright, light, beachy, and naturally elegant elements.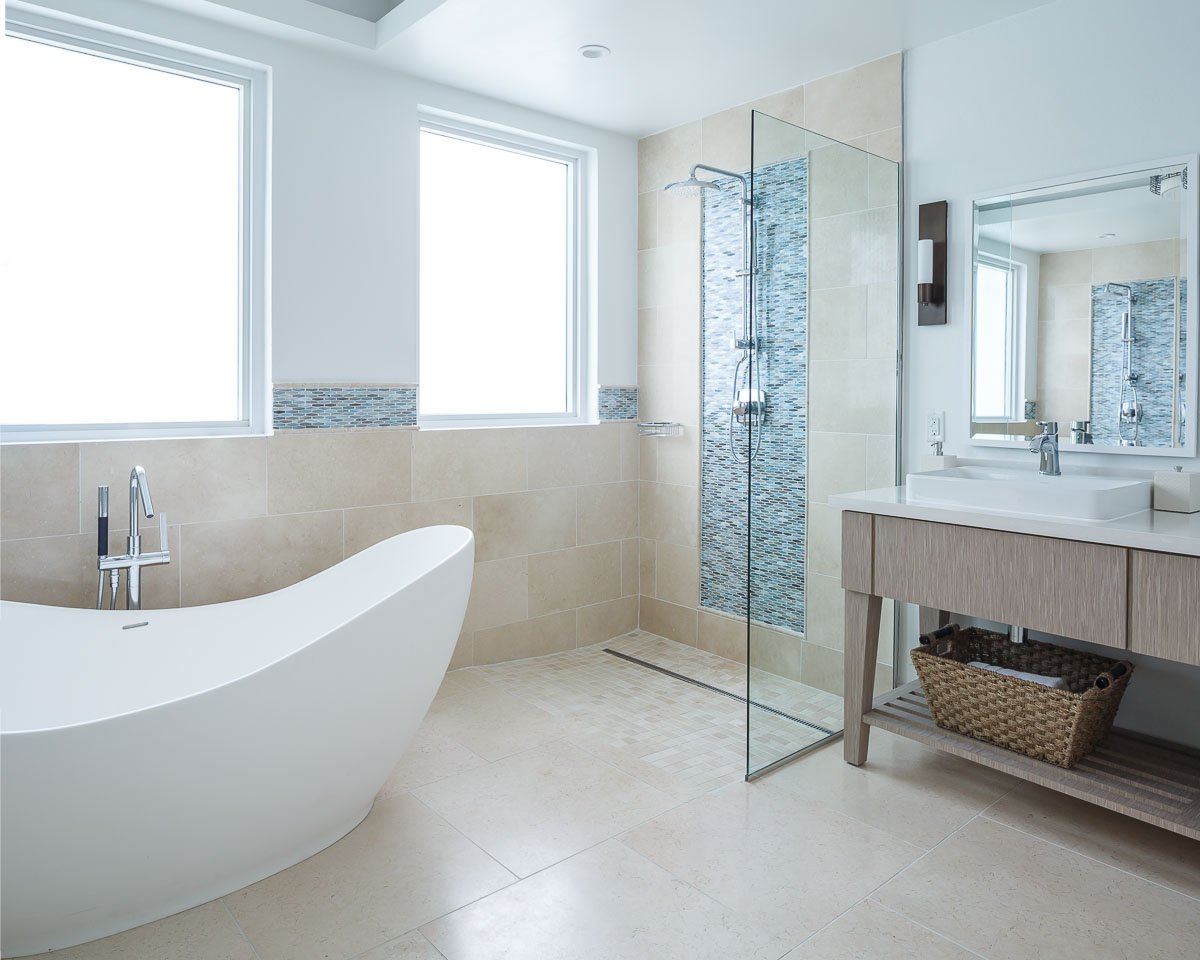 Welcome to The Harbor Club (a Curio Collection by Hilton) – a luxury hotel located on the cerulean Rodney Bay on the northern tip of St. Lucia. It offers a comprehensive beach resort experience for vacationers and business people alike. We echoed the ocean vibe from Rodney Bay itself by featuring breezy nautical design elements that evoked the feeling of a luxury yacht. With the only LEED certification in the Caribbean, The Harbor Club was designed to support an environmentally and socially responsible environment with multiple freeform pools, 115 cabin-style guest rooms, 10 dining outlets, a spa, a gym, and extensive meeting and event space.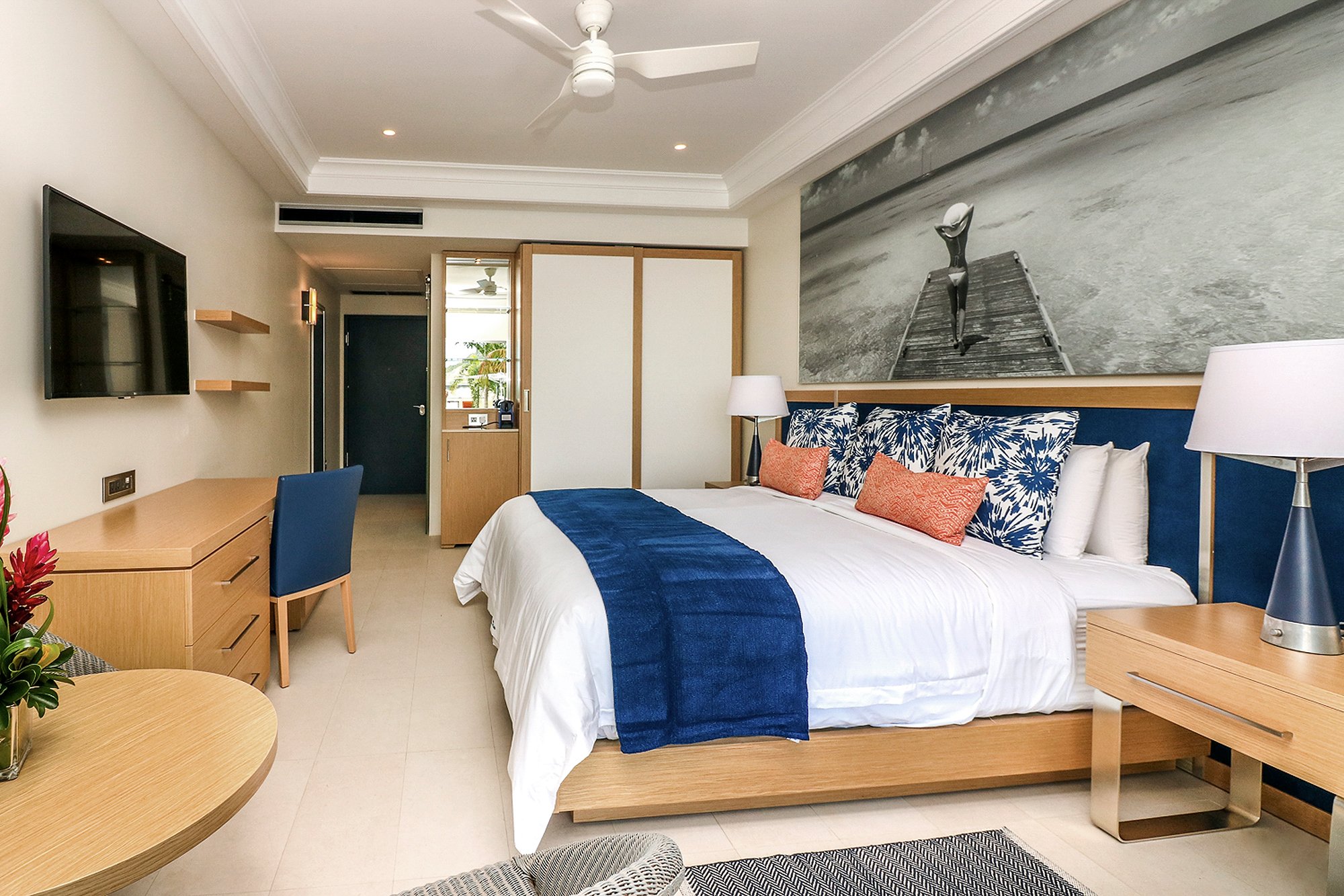 Except for Curtain Bluff, these properties are all located on St. Lucia, a unique holiday location for a variety of outdoor activities and natural attractions, including the Pitons (a UNESCO World Heritage Site), Pigeon Island National Park, Sulphur Springs, and more.
Whether you are feeling inspired to travel to one of these luxurious locales or reimagining your own island home, Studio IDC welcomes the opportunity to discuss your interior design needs. Good design does much more than meets the eye. A well-crafted space can evoke emotions and memories, leading to shared experiences and connections. It can create a calming atmosphere that promotes relaxation and peace. It can encourage people to engage with each other, building relationships between family and friends. Studio IDC can help you bring to life a design that does all that and more. Let us know how we can help.